Board Of Directors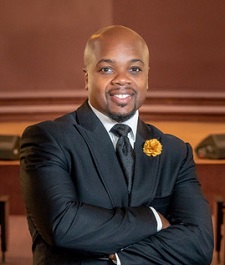 Pastor Terry W. Brooks, Board Chair
Terry Wayne Brooks, affectionately known as "Pastor T", was born the youngest of six siblings in Little Rock, Arkansas to Reverend (late) and Mrs. Cato  Brooks Jr.  Pastor T was licensed to preach on August 17, 1980 and ordained on June 17, 1990.  Concurrently, his dexterity on the football field earned him a full football scholarship to Texas Southern University after graduating from Gary Roosevelt High School.  In 1994, he was called to pastor Mt. Gerizim Missionary Baptist Church in Indianapolis, Indiana.  In 1998, he voluntarily gave up his pastorate to assist his father in developing and restructuring the ministries of the Tree of Life Missionary Baptist Church, Inc. and served as Senior Executive Pastor.  He has also served as Senior Pastor of the New Horizon Baptist Church of Lemon Grove, California.
In 2008, he graduated from Faith Evangelical Seminary in Tacoma, Washington with a Bachelor of Arts in Religion, following his two year attendance at Baptist Bible College in Indianapolis, Indiana.  In October 2013, he received his Master of Theological Studies with a New Testament concentration.
God has favored Pastor T with three mentors that keep him humbled, hungry and honored to be a servant of God.  The late Dr. Cato Brooks Jr. was not only his father in the ministry but also his ministry model as a teacher;  Dr. Donald L. Parson of the Logos Baptist Assembly in Chicago, Illinois is not only is God-father but is also his ministry model as a preacher;  and the late Dr. Timothy J. Winters was not only his third father-figure, but also his ministry model as a pastor who also mentored Pastor T to cultivate a Shepherd's Heart so that he may lead the people of God in a way that pleases Him.
On July 1, 2013, Pastor T became the third Senior Pastor of Bayview Baptist Church of San Diego, CA, where he previously served as Minister of Christian Education and Executive Pastor.  Pastor T is a renowned theological preacher, teacher and lecturer for youth and adults and has become one of the most sought-after ministers throughout the nation.  He also serves as an administrator and spiritual advisor for Young Saints, which is an affiliate of Charisma Music Group.  He is Spiritual Overseer of national recording artist Malcolm Williams and Great Faith.  Nonetheless to all his duties as a Minister of the Gospel of Jesus Christ he is also a loving and caring husband to his wife Monique and a committed and devoted father to sons Jordan and Amarion.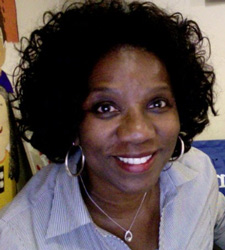 Linda Logan, Secretary
Linda Logan is a Career Educator with over 30 years experience; a master teacher for the California Music Program sponsored by San Diego; an alumni of Southern Illinois University at Carbondale, Ms. Logan holds a Masters of Arts degree from Chapman University. She currently serves on the O'Farrell Board of Directors.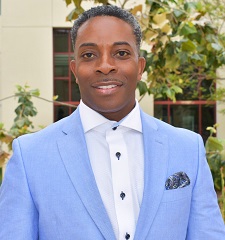 Eric Washington, Board Member
Eric Washington has over seventeen years experience as a finance and corporate banking professional currently serving at Western Alliance Bank's Torrey Pines Bank division. Eric is responsible for leading a team responsible for assets in excess of 435 million dollars. He holds a MBA degree from Webster University and a BS degree in management from Southern Illinois University-Carbondale.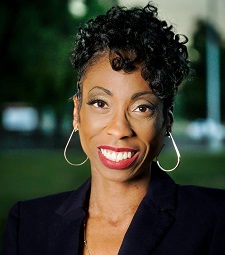 Monica Montgomery, Board Member
Monica earned a Bachelor of Science in Political Science from Spelman College and a Juris Doctor from California Western School of Law.  after passing the California Bar, she practiced law in the areas of civil rights, consumer, real estate, and bankruptcy.  Before joining the ACLU in 2016, Monica worked at the City of San Diego for three elected officials.
While at the City of San Diego, Monica served as a Senior Policy Advisor with specific focus in the following policy areas:  criminal justice reform and public safety, neighborhood revitalization, workforce development, small business development, equal opportunity contracting, and youth services.  As a staffer at the city, Monica advocated for equitable practices in government, including better employment opportunities for people of color and reform on the then Citizens Review Board for Police Practices.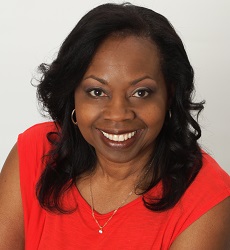 Robin Simon, Board Member
Robin Simon is a Real Estate Broker and owner with over 33 years of experience. Ms. Simon is a member of the National Association of Realtors, California Association of Realtors, National Association of Real Estate Brokers and has worked with the Department of Veterans Affairs for over 22 years on Real Estate Owned (REO) and Foreclosed Properties to include single family homes, condominiums, townhomes and manufactured homes.  She specializes in assisting first time homebuyers with workshops to educate them to the path of homeownership.