Mission , Vision & Values
For 22 years the Bayview Community Development Corporation (BCDC) has led initiatives that created affordable housing opportunities, provided employment and training opportunities and worked to foster community leadership.
THE MISSION
To serve as a catalyst for improving the economic condition in underserved  Communities throughout San Diego County by developing affordable housing, business and community opportunities which will create sustainable quality of life.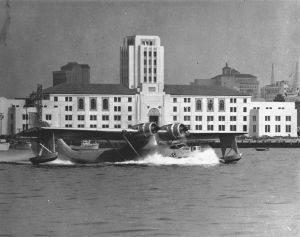 THE VALUES
We promote teamwork and strategic partnerships.
We provide our products and services with the highest degree of professionalism, integrity, and accountability.
We advocate for social and economic equality, civic participation, and diversity.
We lead with innovation that is impact driven.
THE VISION
Bayview CDC intends to be a premier Community Economic Development organization recognized for revitalizing and building healthy and sustainable neighborhoods and communities that:
Provides leadership in the economic growth in the underserved neighborhoods located southeastern San Diego and the greater San Diego area;
Adds value to other business entities, community and neighborhood organizations, local municipalities and public agencies through its leadership, targeted investments, and programming;
Facilitates improved integration of housing and economic development strategies which in turn improves the financial bottom line for families served;
Improves place and people by utilizing a balanced approach to addressing gentrification and displacement;
Advocates for its clients and partners by improving overall communications and leverages resources for southeastern San Diego neighborhoods;
Assesses the redevelopment potential of vacant and underutilized commercial properties, whether publicly or privately owned.
Collaborates with various financial institutions to identify various programs and resources that can help local business owners and entrepreneurs and them expand their businesses and improve their properties.